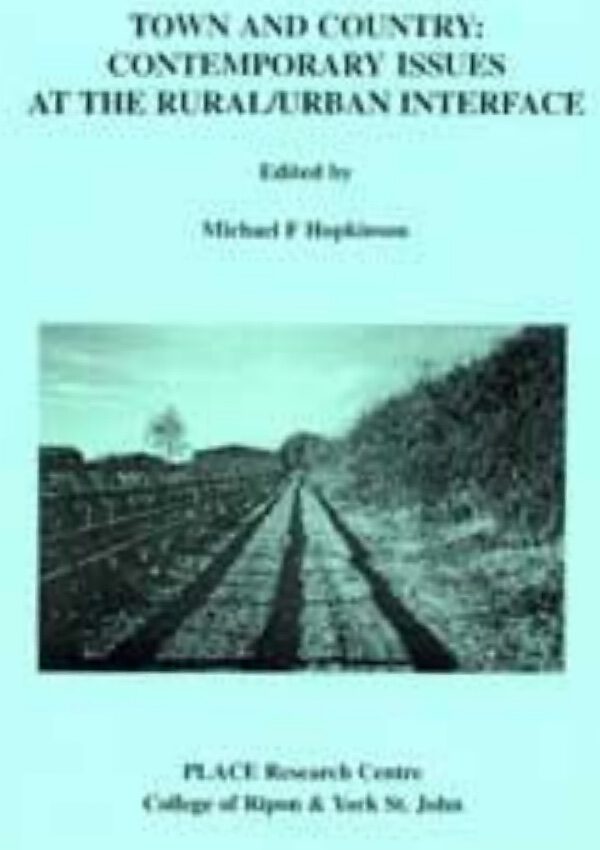 Town and Country: Contemporary Issues at the Rural/Urban Interface
Author: Michael F. Hopkinson
Price: £3.00 incl. P&P
ISBN: 0-9524970-5-0
Published: 1999
Publisher: PLACE
Description
This is a collection of papers focusing on changes at the interface between town and country, delivered at a conference held in York. Written at the turn of the century by leading researchers in the field, they form an interesting point against which to assess the current situation.
Marion Shoard: Recreation in the Rural/Urban Interface
Michael Hopkinson: Beyond the Fringe: Land use change at York's urban margin
Lynn Crowe, Melvyn Jones and Karen Smyth: Untested Assumptions and Unequal Opportunities: Informal recreation access issues in the urban fringe countryside
Geoff Lomas and Glenn Gorner: Community and Agency Interaction at the Urban and Rural Interface
Adam Menuge: Belle Isle and the Invention of the Lake District: an exploration of meanings and process
Andrew Sclater: Industrial Elysium: Smithills Estate, Bolton – from hamlet to heritage centre?